Thank you for being a part of our 2023 conference,
Aligning Values and Action to Create Community
Co-hosted by NWPIS and ORTIi
Recordings, clock hour information, and session materials can be found in our conference app, Whova.
Log-in with the email address you used to register for the conference.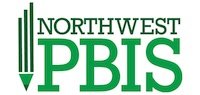 Save the Future Conference Dates!
April 24-26, 2024 -Tacoma, WA, the Greater Tacoma Convention Center
April 23-25, 2025 -Portland, OR, at the Hilton Portland Downtown
April 28-May 1, 2026 -Spokane, WA, at the Spokane Convention Center
April 27-30, 2027 -Portland, OR, at the Hilton Portland Downtown
Clock Hours
Emails have been sent out to all registrants who requested NASP CPDs. Please email

[email protected]

if you need more information.
Educator Clock Hours have also been sent via email. WA educators, please note you MUST complete the clock hour survey for documentation of attendance. For reference, the educator clock hours only apply to the duration of the session minutes.
Workshop Day (Wednesday, April 26) = 6 hours
Full conference  (Thursday & Friday, April 27 & 28)= 7.5 hours
All three days = 13.5 hours
Keynote Speaker, Dr. Kurt Hatch
Faculty Director of the Educational Administration Program & Professor of Practice,
University of Washington, Tacoma
Keynote Speaker, Dr. Tracy Weeden
President and CEO
Neuhaus Education Center
Future Conference Dates
April 24-26, 2024 -Tacoma, WA, the Greater Tacoma Convention Center
April 23-25, 2025 -Portland, OR, at the Hilton Portland Downtown
April 28-May 1, 2026 -Spokane, WA, at the Spokane Convention Center
April 27-30, 2027 -Portland, OR, at the Hilton Portland Downtown